What To Include on a CBD Product's Label:
As cannabidiol (CBD) gains popularity in the market for its therapeutic benefits, new products are flooding the shelves, making it increasingly difficult for consumers to make an informed decision. Selecting the right CBD product can be confusing, especially if you are new to the space. That's where the label comes in. Understanding what to look for on a CBD product label can help you confidently choose the right product for your needs. In this comprehensive guide, we will walk you through what to include on a CBD product label.
– Accurate Product Weight Dimensions
One of the essential things to look for on a CBD product label is the accurate product weight dimensions. The weight of the product should be indicated in grams or milligrams. If you are using a spray, the product amount should be specified in volume. It's essential to know the product's weight to determine the proper dosage and get the most value for your money.
– Proper CBD measurements
CBD products come in a variety of forms, such as oils, tinctures, edibles, and topicals. Having accurate CBD measurements on the label can help you make an informed decision on how much CBD you are consuming. The label should state the amount of CBD in milligrams per serving or per bottle. For example, if you are using a CBD oil tincture, the label should indicate how many milligrams of CBD per dropper.
– Accurate THC measurements
Tetrahydrocannabinol (THC) is a psychoactive compound found in cannabis plants that causes the "high" sensation. If you're looking for the therapeutic benefits of CBD without the high, you must confirm that the product contains less than 0.3% THC. The label should also indicate the amount of THC in the product per serving or per bottle. Therefore, it's crucial to check the label before making a purchase and confirm that the product is within the legal limit.
– Ingredient Description
CBD products can have other ingredients added to enhance their flavor or effectiveness. It's vital to check the label and ensure that you are not allergic to any of the ingredients. The label should list all the ingredients used, including the CBD source, carrier oil, and other additives. If you have any concerns or questions about the ingredients used, it's advisable to consult a physician or a certified CBD expert.
– Manufacturer's Address
– Disclaimer related to FDA Regulations
A reputable CBD product manufacturer should have a physical address and contact information on the label. If you have any questions or concerns about the product, you can contact the manufacturer directly. Additionally, it's essential to note that the Food and Drug Administration (FDA) does not regulate CBD products; therefore, a disclaimer on the label stating that the product is not intended to diagnose, treat, cure or prevent any disease is essential. It's also important to note that the FDA has issued warning letters to CBD manufacturers for making unsubstantiated health claims.
Understanding what to include on a CBD product label is essential, especially if you are new to the space. Ensure that you read labels carefully to know the product weight dimension, CBD and THC measurements, ingredient description, manufacturer's address, and FDA disclaimer. Don't hesitate to reach out to our certified CBD experts if you have any questions or concerns about our products. By following these guidelines, you'll be able to choose the best product that suits your needs and preferences.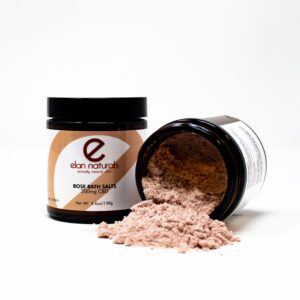 Properly Labeled CBD Products Boost Consumers' Confidence in Market
At Elan Naturals, our focus is transparency and integrity. We started this venture after realizing the vast amount of pollution within the CBD market. Hemp resellers and smoke shops that offer Hemp extract or other over-used marketing terms to avoid the consequences of selling poor product.
We offer our CBD products with full ingredient descriptions as well as a detailed look at the total components.
Just like our brand new labels as you can see below.